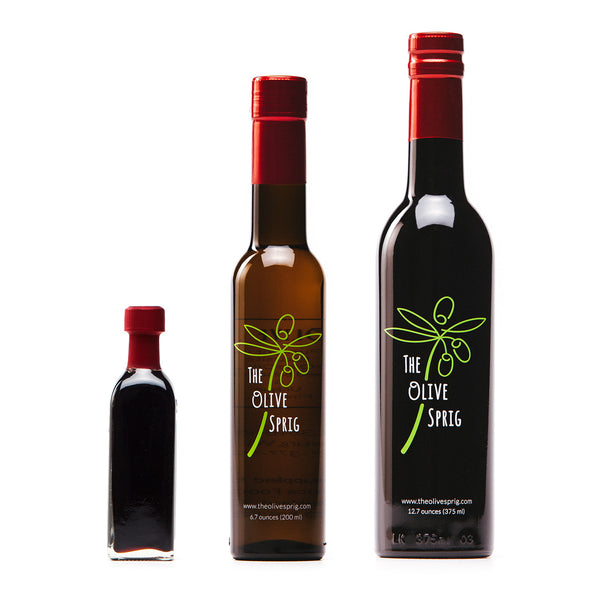 18 Year Aged Traditional
Our finest grade of aged balsamic from Modena, Italy is produced in the Traditional Style.  Aged using the Solera System for up to 18 years in chestnut, oak, mulberry and ash barrels.  With a 4% acidity, our Four Leaf Quality Equivalent Condimento is exceedingly rich, complex and dense.
This balsamic is progressively aged in wood barrels according to the Solera Method.  It is PGI (Protected Geographic Indication) certified to come from Modena, Italy.
Pairings
Blood Orange Olive Oil
Lemon Olive Oil
Rosemary Olive Oil
Tuscan Herb Olive Oil
Any Extra Virgin Olive Oil
Serving Suggestions
Great in a caprese salad
Marinate steak, chicken, and fish, portobello mushrooms, or veggies before grilling
Add to sauteed mushrooms or onions
Makes a great salad dressing when combined with any of our Olive Oils
Drizzle over fruits like strawberries or watermelon
Pour over ice cream for a sweet treat
Ingredients:  Grape must, wine vinegar, naturally occurring sulfites
---